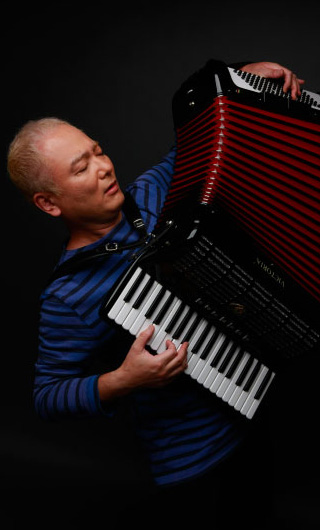 Coba
Prodotti Musictech utilizzati:
Contatti
Nazione
Biografia
Coba has won several international accordion competitions, he has released CDs in Europe and Japan, even reaching no.1 in the charts. coba has come to be more than a name - it means music which crosses thematic boundaries and which has a world-wide influence.
After Bjork saw coba perform in London in the late 90's, she immediately asked coba to join her band for a world tour. Since then, he has become of the most renowned Japanese artists and he has spent 15 years regularly touring Europe.
He has released 30 albums of his music to date. coba has always strived for the best in his music and his success is proven by the excellent reviews it has received in Japan and worldwide. coba has dramatically transformed the traditional image of the accordion into a new form, compatible with the contemporary Pop music climate.
This form has arguably come to be known as a genre in itself - 'coba'. coba is a prodigious composer who is currently working on sound tracks for films, traditional and modern Japanese theatre, TV and TV advertisements.
His role is composer, producer and performer, including working with orchestras. He is based in Tokyo-Paris and London and is continually working internationally.