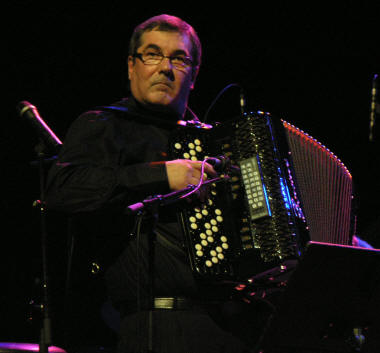 Kjell Harald Langhaug
Prodotti Musictech utilizzati:
Music Maker Digital 50 - Piano
Contatti
Nazione
Biografia
Born in Honningsvag (North Cape) in 1957. Began playing the accordion in the age of 7 years. Winner of the soloist class at the National Festival (NM) in 1976. Formed Nordkapp Quintet in 1975. Won class folk groups at the National Festival (NM) in 1978. Played an LP with the quintet "It turns on the Cape" in 1979. Has been involved in many radio and television programs. Have many times been a judge at various competitions at home and abroad.

Moved south in 1977 and was employed by Tonika A / S in Hamar. Since it was five years in business Sverre Cornelius Lund Music in Oslo before I started my own company in 1983.
Teaching of tuning and repair work in Italy and Germany. However much one learns itself by experience and a lot of patience.

In 1987 began the development of Stradella models in collaboration with Dallapè factory in Italy. I have all these years enjoyed an excellent working relationship with Amleto Dallapè and his staff.
Cooperation with Borsini started in 1999. They have many interesting models with low weight, and it is always interesting to discuss technical solutions and tuning with Vincenzo.

I have thus three jobs: Businessman, votes / repairman and musician. In addition, I have committed some compositions and arrangements of folk and dance music style. The arrangements are for three accordions or club / orchestra. List of recordings and notes will be posted soon.